Welcome to the third of my interviews with the finalists for the John W. Campbell Award for Best New Writer. You can read all of the interviews by clicking the Campbell Award tag. Today's author is E. Lily Yu, who is also on the Hugo ballot for Best Short Story.
#
1) In exactly 21 words, who is E. Lily Yu?
A tetchy paper caterpillar with teeth. That's all. And I've got the scrappiest cat and purdiest sister east of the Mississippi.
2) Tell us about the kind of fiction you write, and where we can find some of it!
The vast majority of my work is on my hard drive, and you can find it by hacking or stealing my laptop. For the less larcenously inclined, I have two stories in The Kenyon Review Online, here and here, one stock-market fairy tale in the May/June issue of Cicada, and half a novel on my computer that I'm hoping to finish this summer. I have several stories circulating and picking up rejection slips, and others in various drafts, which might or might not appear soon.
3) What has been the best moment of your writing career thus far? And if you're comfortable sharing, what was the worst?
There's nothing like the first time you have something published. I was fifteen, heading home on the school bus one afternoon in March, when I checked my rarely-touched Nokia and found a message over a month old, telling me my entry had won The Writer's 69-word story contest and that I needed to call them to get my $50. The check arrived, the story was put online, and my parents, lovely people, were happy for me but pointed out that this was not a good way to make a living. There. I just made both of us feel old.
I was rejected from my university's creative writing program almost exactly a year ago. That's small beer, though.
4) Which is better: yo-yos or juggling? Defend your answer!
Juggling, hands down. You can't set yo-yos on fire and perform the same tricks with any real panache. Neither can the common yo-yo stand against a juggler's clubs, knives, and torches. If you mean diabolos, though, which under the right conditions are lethal spinning wheels of death, complete with nunchuks, then I'd have to abstain.
5) As a writer, where would you like to be in ten years?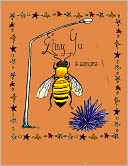 Snoozing on a towel beside a small pile of elegantly bound books that I'm proud of having written, amid the wreckage that is the draft of the next one, with wavelets slinking up the white sand to just below my toes.
More realistically, it would be nice to have access to a good public library system, perhaps also access to a very good university library system, and health insurance. I've just started sending out job applications and thinking about these things, and what I'm thinking isn't too good.
6) You've also been nominated for the Best Short Story Hugo for "The Cartographer Wasps and the Anarchist Bees." Congratulations! I love the voice and imagery of those opening paragraphs. How long did it take before you felt the story was ready?
That's kind of you. I had about four full drafts of the story between December and the third week of March, when Clarkesworld accepted it, and I was tinkering with it up until the last minute. There was one clunky sentence that I was deeply unhappy with, but I couldn't figure out how to fix it. The deadline kept crawling nearer. I was biting through the caps of my pens. Three days before it was published, I came up with a better sentence. The audio had been recorded by that time, though, so if you try to listen to the story while following the text, you'll notice that the first paragraph is different in each version. Escape Pod is just about to podcast the story again, this time including the change.
7) So what do you do when you're not writing fiction?
Poetry. Plays. Actually, the last year has been all schoolwork and applications. Two academic theses: one submitted, one I'm struggling with. The deadline's been extended to three days after the Nebulas. I've put everything else aside to work on those.