Friday brought author copies of Fable: Blood of Heroes. That same day, I discovered that the publisher had posted the first few chapters of the book on their website.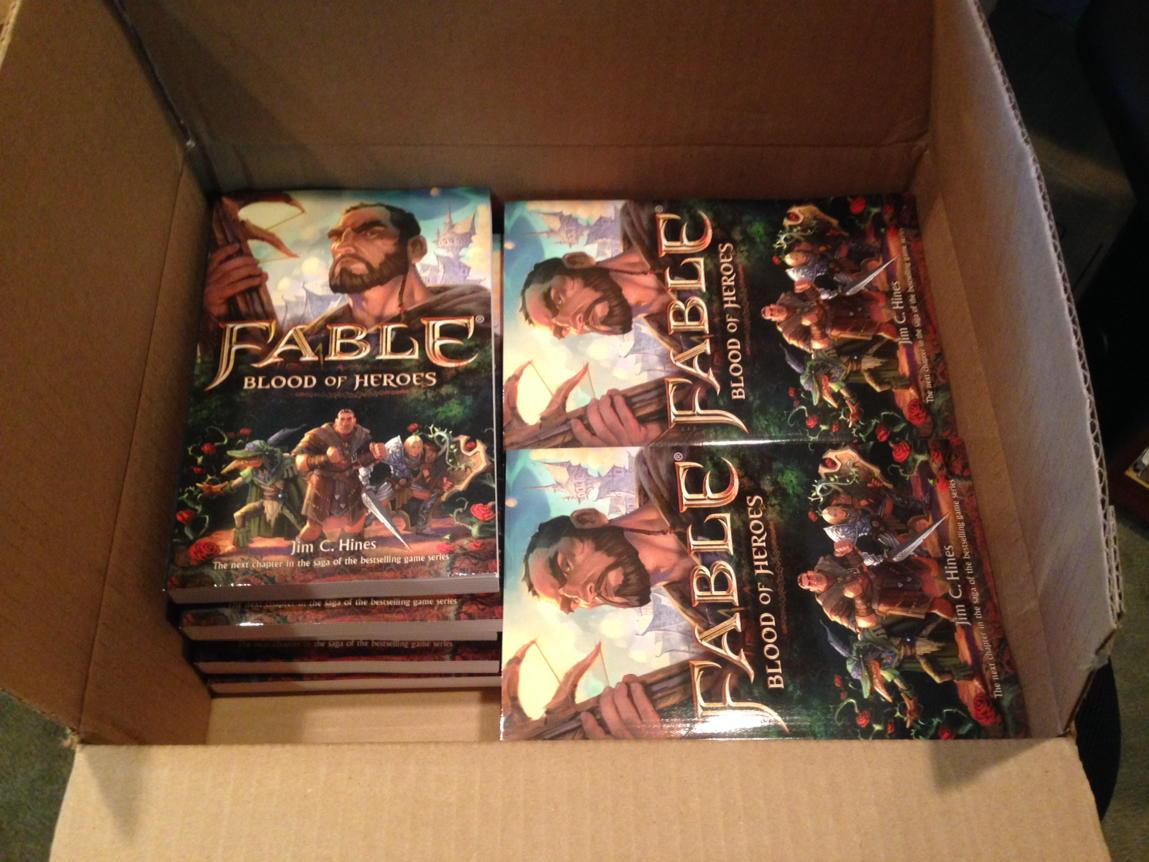 So head on over and click the "Look Inside" link to meet my Villain and four of the Heroes, as well as a king, a dead ex-king, a runaway pig, and more.
Just to give a quick sense of the book's tone, here's the dedication:
Dedicated to the memory of that legendary Hero Sir Whitefeather Cluckwarbler the Quick, also called the Courageous, the Strong, the Daring, and the Chicken. He was an inspiration to generations of poultry to come.
(In the end, Sir Cluckwarbler ultimately came to be known as "the Tasty…")
Only 15 days until the book comes out!