ETA: Congratulations to Mel, chosen by the Random Number Generator to win the ARC of Terminal Alliance. And thank you to everyone who donated.
#
Two weeks ago, Sophie received advance review copies of Terminal Alliance. I've been meaning to do a giveaway, but I was struggling to come up with a good way to do it.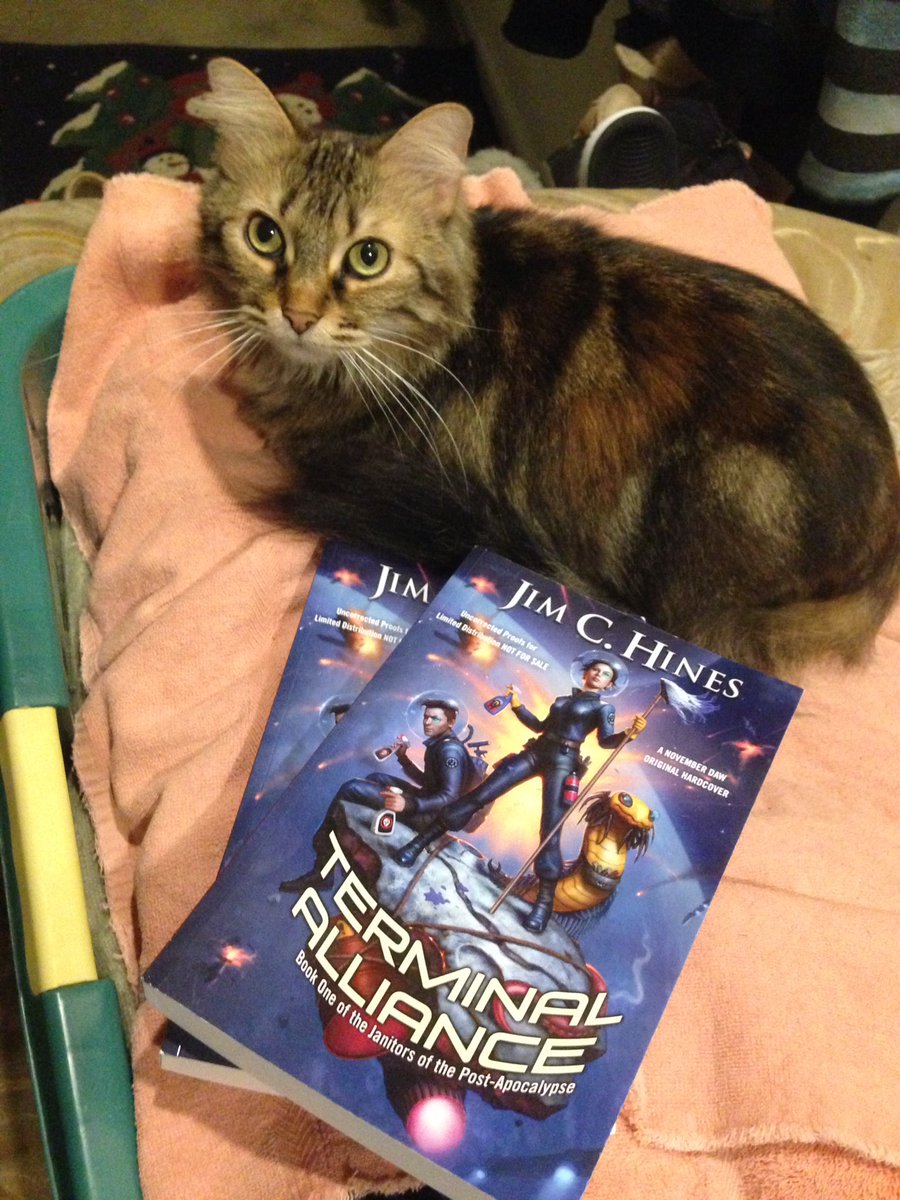 Then I started seeing the damage reports come in from hurricanes and flooding. The devastation they've left in their wakes, and the devastation yet to come. A million people without power in Puerto Rico. Record-breaking rain and flooding in the southwest U.S. 41 million affected by flooding and landslides in South Asia.
And now I know how I want to do this giveaway. You want to win an autographed ARC of Terminal Alliance? There are two things you need to do.
Donate to one of the organizations helping with disaster relief.
Leave a comment saying you donated.
I don't need receipts or anything like that. I trust you. And there's no minimum donation, either. I know money is tight for a lot of people. If you can afford to give $100, great. If you can only afford $1, that's great too. It adds up, and it all helps.
Here are some organizations to consider, though this is in no way a complete list.
I'll draw one winner at random toward the end of next week.
Thank you.