I'm very fortunate. I've got a lot of very nifty friends and acquaintances, both the real-world and the online variety, and sometimes I've just got to show them off.
To that end, I'm declaring this an open "Promote Your Friends" thread.  Please feel free to post whatever cool projects or accomplishments your own friends have been up to lately.  (If you're on my jimchines.com blog and your comment doesn't show up, let me know and I'll rescue it from moderation.)
Let the promo begin!
My daughter Clara was promoted from purple belt to third brown in Sanchin-Ryu on Monday.
Seanan McGuireis currently in Australia at Worldcon, where she's a finalist for the Campbell Award for best new writer.  Between her Toby Daye books and the success of her zombie thriller Feed, I think she's got a good shot at bringing home the tiara.
Lynne Thomas, editor of Chicks Dig Time Lords (and my archivist!), has a new project: Whedonistas: A celebration of the worlds of Joss Whedon by the women who love them.
My friend Steven Saus has a story online called The Burning Servant, part of a chain story project founded by Mike Stackpole.  (Stackpole sounds like he's doing a lot of interesting stuff … I need to check that out!)
Elizabeth Moon is a well-known SF writer, but she's also a very good blogger.  She wrote a great post about gender bias in publishing last week.
John Kovalic provides a very nice, pointed comment on race and gaming in this Dork Tower strip.  (Check out the follow-up strip, too.)[1. I've never met Kovalic or talked to him much online, but we swapped a few e-mails and he provided a great blurb for Goblin Quest, and I figure that's good enough to include him here!]
Finally, my author friends have some new books out.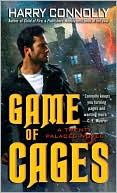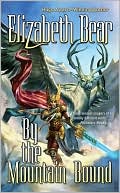 Your turn.  What nifty things have your friends been doing?
—