Welcome to First Book Friday!
In the past eighteen months, Sean Sweeney (aka John Fitch V) has self-published nine novels (three in the past two months), along with a novella. He's also a sports writer for the Fitchburg-Leominster Sentinel & Enterprise and a few other publications. I've been chatting online with Sean for years, and invited him to share the story of how that first book came about…
#
Before I begin, let's all wish the proprietor a happy 37th birthday. I've been friends with Jim for a few years now; we met back when MySpace was actually cool, and we've built a nice rapport since then. After we first met, I picked up Goblin Hero and nearly pissed myself while reading it. Now I'm a devoted follower; I love his concept for Libriomancer. Can't wait.
But anyway. My story…
A little over eight years ago, I started writing the manuscript that became Obloeron: The Quest For The Chalice [Amazon | B&N]. I started it about 13 months or so after I spoke with celebrated fantasy author R.A. Salvatore; we had spoken at the WaldenBooks I had worked at at the time (2002), and I was interested in writing fantasy/sci-fi.
I'll admit it: I had no idea what I was doing. For the first month, I just wrote. I didn't know anything about character development. I didn't know the difference between active and passive voice (something that went on for quite a while, too). I only knew that I wanted to write a fun story with some blood, some gore, and quite a bit of action. And, as one local author said, I was writing about a halfling with a Conan complex. So I had that going for me, which was nice.
After that first month, I had four chapters written. I was proud of those first four chapters. I even had the first line of Chapter 5 written … and then I stopped. I had no idea where I wanted to take the story from there. I put the MS on the shelf for a few months, wondering where the story would take me. When I finally figured things out, a terrible thing happened to my family: my father died. For two weeks, I spent time at Massachusetts General Hospital, supporting my mother. On the subway, I brainstormed out the start to Ch. 5, and after we held the funeral, I went up to Maine with friends, mainly to get away from everything. I brought the old IBM laptop and my notebook, and at night I typed away while my friends watched horror movies. I did additional brainstorming on the beach. (I secretly want to live on the beach and just write; don't let that get out.) Once I finished Ch. 5, I put the MS back on the shelf once again, this time for over a year. Yes, a year. It's also why I no longer fly by the seat of my pants when I'm writing.
In August 2004, I went up to the Westminster, Mass. library to see Salvatore speak; in fact, I went there to cover the event as a journalist. As the event evolved, and as Bob spoke about how he doesn't believe in writer's block, something sparked in me. He inspired me to finish the book that night, regardless of how long it took me. I pulled that manuscript off the shelf, blew the dust off – this may be why I have serious allergies now – and started writing. I even tried to edit while I went, trying to make it a better story. It was in these latter sessions I conceptualized the Obloeron prequels, the first of which I released a few weeks ago.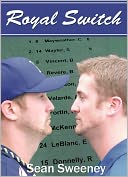 One thing about Quest that still makes me shiver: that Christmas, I was closing in on the ending. I brought my laptop to my grandparents' house and worked while Gram and mom cooked away. I had a saving issue – this laptop had a 3.5-inch disk drive, and it wouldn't save. No idea why. I got home that night, and the file was gone. I bawled my eyes out; all that work, two years worth, gone in an instant. Thankfully, a friend of mine told me about file retrieval software, and I was able to retrieve the manuscript.
I looked into self-publishing practically from jump street: I liked the control aspect, but yes, I'm sure I have a few more gray hairs now than I did when I started writing. Now, though, it's a little easier for me: practice makes perfect.
Obviously, Quest is one of my favorite stories, despite the mountain I traveled to get the story onto the screen; it's the one that started me on this journey into publishing.